Rev. Thomas J. Landgraff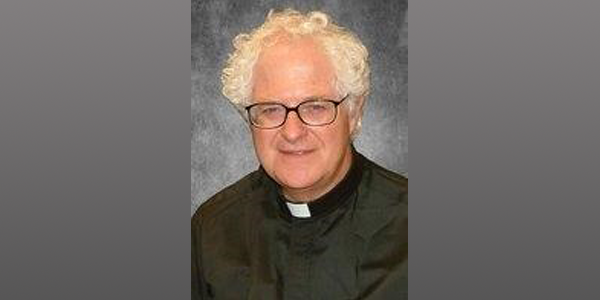 Rev. Tom Landgraff was a very beloved and well-respected priest by many throughout Northwest Ohio, Southeast Michigan, as well as the many other places where he served. He was many things to many people; a grade and high school teacher, a parish priest, counselor, chaplain for high school sporting teams, a father figure to some, spiritual father to many, and a good friend to countless others. With a natural humility and a non-judgemental heart, Fr. Tom connected with a wide range of people and ages.
Fr. Tom had a strong belief in Christian service, retreats, and servant leadership. Throughout life, he was passionate about retreats and enjoyed helping to introduce them to schools and parishes. He felt retreats were very effective in helping with self-reflection as well as bringing one closer to themselves and God. Some retreats included a service component. Fr. Tom believed that Camp DeSales was a tremendous place to hold retreats as it provides the serene beauty of nature away from the distractions of the real world.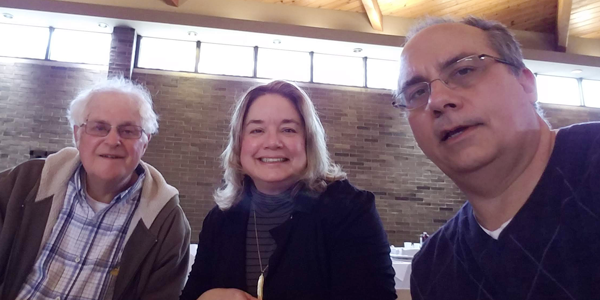 In addition to Christian service, retreats, and servant leadership, Fr. Tom, along with his good friend Fr. Marty Donnelly and many others, was a strong advocate for the less fortunate. He was a servant leader and worked ceaselessly to assist and improve the conditions for the poor or marginalized.
In grateful memory of Fr. Tom Landgraff, the Reverend Thomas J. Landgraff OSFS Fund has been established through the St. Francis de Sales Foundation. The purpose of this fund is to preserve the memory of what Fr. Tom preached and lived and to honor the legacy of his life. Distributions from this fund will be used to support activities and programming at St. Francis de Sales School that will exemplify Fr. Tom's life; Christian Service, Campus Ministry, and Servant Leadership. These activities will help empower and equip young men to live a faithful life and thereby transform young men into the servant leaders of tomorrow.
If you are interested in supporting the legacy of Fr. Tom, who believed in, helped, and brought joy to many, please consider making a gift to the Reverend Thomas J. Landgraff OSFS Fund. You may make a gift to the St. Francis de Sales Foundation, designating your gift for the Fr. Landgraff Fund.
The goal is to establish this Fund as an endowed fund, which will provide annual distributions, in perpetuity. For more information about the Fund, including funding opportunities through your will, beneficiary designation, or other plans, please contact Renee Winkler, Director of Gift Planning and Stewardship, by email at [email protected] or phone at 419.214.5429.